Peppertype AI Review: Pros, Cons, Unique features, Pricing, Alternatives, etc
For an AI writer company that has raised $4.5 million in funding and employs more than 900 people (as per their LinkedIn page), it's no surprise that they are here to stay and have developed something worth your money.
Our Peppertype AI Review will start with a brief introduction to its features with ratings, followed by notable pros and cons, pricing, future roadmap, my favorite tools, alternatives, etc.
Peppertype AI Features/Specs (Useful Information)
Peppertype Pros and Cons
Peppertype Company Information
Peppertype AI was founded by Pranav Goyal in the year 2017, and its parent company is Pepper Content.
As per their LinkedIn page, they have more than 900 employees, which is a lot considering they are only a few years old. Their client list is impressive, with names like Disney+hotstar, Flipkart, and Spotify on it.
What is Peppertype AI
Peppertype is a content creation platform that uses GPT3 to produce unique, high-quality articles for your business. You can use the software in many different ways: writing social media posts, product descriptions, blog posts, copywriting, crafting e-commerce copy—anything you need!
It has a user-friendly user interface and Notes for long articles, making it quick and easy for new users to begin while still containing a wealth of advanced features and tools.
Who is the PeppertypeAI writer for?
Taking a look at their pricing page and "Team" plan, it seems like Peppertype is more for medium-sized to large companies managing more than one writer.
Their personal plan is good for individuals, entrepreneurs, freelancers, and small teams.
Peppertype 3rd Party Reviews
I have compiled 3rd-party reviews from Capterra, G2, Trustpilot, and Getapp.
At the time of this writing, it has the following reviews:
Review Websites and Stars
Summary of Review and Link
Capterra Reviews
★★★★★(4.7)
4.7 out of 5 stars, Reviewed by more than 400 people. Check Capterra reviews.
G2 Reviews
★★★★★(4.7)
4.7 out of 5 stars, Reviewed by more than 400 people. Check G2 reviews.
Trustpilot Reviews
★★★★★(4.8)
4.8 out of 5 stars, reviewed by more than 800 people. Check Trustpilot reviews.
Getapp Reviews
★★★★★(4.7)
4.7 out of 5 stars, reviewed by more than 400 people. Check Getapp reviews.
Peppertype Review on 3rd party Websites
Peppertype Review – What are the unique features of the Peppertype?
Some of the unique features of Peppertype are:-
Peppertype current long-form editor is called "Notes", it is not only a full-fledged long-form editor but also a handy tool to note down anything while working with other tools inside Peppertype. It is available at a click of a button or by pressing the "Ctrl + E" keys on the keyboard.
Inside every Peppertype short-form template, there is an "Advanced Option" toggle button that gives additional options like the tone of Voice, keywords, audience type, etc. It depends on what type of short-form tool you are using.
Every Project inside Peppertype has "Project settings," which have advanced options to input a "Project URL" and a "Content brief" section that can be used as a reference to create your content for that particular project. It is very handy if you are writing content for multiple websites.
Inbuilt access control – Under Workspace settings, you have the option to add your team member as Admin or Normal User. This is important when you are managing multiple writers for your company.
Usage stats inside your Workspace give you a bird's eye view of words and tools used per week.
Peppertype Pricing
Peppertype pricing is straightforward and depends on the number of seats per account. Every seat has 50,000 word limit.
Free Trial
The free trial is available to test Peppertype.
Personal Plan Plan
The Personal plan starts at $35/month for 50k words and has one user seat. You can purchase up to 20 additional seats to increase your word limit. Every additional seat will cost you $35/per month. You can save 20% if you choose to pay annually.
Check their pricing, and don't forget to increase the number of seats if you want more words or seats.
Team Plan
The team plan has additional features like access control and collaboration features. Starting at $199/month for 5 seats and going all the way up to $799/month for 20 seats. If you pay annually, you can save 20 %.
Check out their pricing page and change the number of seats as per your requirements.
How to get started with Peppertype?
Just open Chrome or any other browser on your computer to get started. You can come up with content faster with Peppertype by following these steps.
Required Tools:
– A Computer and browser.
Steps to create content with Peppertype.AI:
What are my favorite tools inside Peppertype?
Peppertype has a lot of useful tools. My favorites are:-
Notes, I like notes the most because it is handy and serve as a long-form writer.
I also like to create separate projects and scrape URLs to write relevant content.
Recent Product Updates
Product Tour
Peppertype Integration with Shopify
Automated Brief
Check out their latest updates.
Peppertype Alternatives
Some of the Peppertype alternatives are:-
Conclusion
To sum up our Peppertype review, we agree that it is worth the money if you are an agency and need high-quality content at somewhat reasonable prices. It's been launched in 2017 and has raised a considerable amount of money and hired employees, which is saying something. The bottom line is that it's one of the better pieces of software in this niche to ever hit the AI writer's market. If you have tried some other AI writing tools but they simply don't satisfy your quality requirements, this tool will be a nice alternative, despite the fact that it doesn't have some of its additional features yet.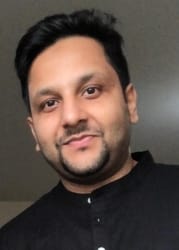 Latest posts by Afroz Ahmad
(see all)