Rytr Review [Nov 2022]
Everyone loves writing content. It's a natural way to communicate and build relationships and can be a great way to make a living. But writing content can be daunting, especially if you're not a writer. That's where the Rytr AI writing tool comes in. This affordable content writing software is designed specifically for people who want to write content but don't have the writing skills or time required to do so on their own. Rytr AI writer helps you write quality content quickly and easily without prior writing experience.
So if you're looking for a way to create quality content quickly and easily, keep on reading.
Rytr Specs (Useful Information)
Rytr Pros and Cons
What is the Rytr AI writing tool?
The Rytr is a content generation software that uses custom (not GPT3) artificial intelligence to write high-quality articles. You can use it for multiple purposes, such as website copy, blog posts, social media posts, emails, reviews, etc.
It has a user-friendly interface that makes it easy for beginners to get started while still providing a wealth of features and tools.
Additionally, Rytr AI is affordable, making it a great choice for people on a budget.
Who is the Rytr AI writer for?
The Rytr AI writer is a great option for content writers, small businesses, bloggers, digital marketers, etc. It is easy to use and has a minimalist interface, making it suitable for novice users just starting with AI writing assistant tools.
Rytr 3rd Party Reviews
I have compiled 3rd party reviews from Trustpilot, G2, and Appsumo.
At the time of this writing, it has the following reviews:
Review Websites and Stars
Summary of Review and Link
Trustpilot Reviews
★★★★★(4.9)
4.9 out of 5 stars, Reviewed by more than 1500 people. Check Trustpilot Reviews.
G2 Reviews
★★★★★(4.7)
4.7 out of 5 stars, Reviewed by more than 600 people. Check G2 reviews.
Appsumo Reviews
★★★★★(4.9)
4.9 out of 5 stars, reviewed by more than 1100 people. Check Appsumo reviews.
Rytr Review on 3rd party Websites
Rytr Review – What are the unique features of the Rytr?
Some of the unique features of Rytr are:-
Magic Command – This is similar to the Jasper and Shortly AI command feature that lets you command AI to write about anything you want.
Inbuilt SEO functionality (powered by SEMrush) to find valuable keywords.
Other commands like Expand/Shorten/Rephrase/Improve a whole paragraph up to 300 characters at the click of a button.
Inbuilt Plagiarism checker.
A WordPress and Shopify plugin and Chrome extension.
Rytr API to connect to any third-party applications.
Ability to create Custom templates.
Rytr Pricing
Rytr pricing is very reasonable, making it a great option for small businesses and individuals.
Free Plan
The free plan has a character limit of 10k per month. However, this can be increased by writing reviews and sharing your content on social media sites like Linkedin, Twitter, and Facebook.
Saver Plan
The Saver plan costs $9/month, and you can avail yourself of an extra two months free if you subscribe to the yearly plan. You can write up to 100K characters per month which are more than enough for light to medium users.
Unlimited Plan
Finally, the Unlimited plan costs $29/per month. It gives you unlimited access to all features in Rytr's platform, including generating as much content as necessary.
How to get started with Rytr?
So to get started, you just need to open chrome or any other browser on your computer. You can use these steps to generate content with Rytr faster.

Required Tools:
– A Computer and browser.
Steps to create content with Rytr:
What are my favorite tools inside Rytr?
Rytr has a lot of helpful tools. My favorites are:-
I mainly use Rytr to rephrase or improve a paragraph and make it more catchy. I like how you select the text, and then all options to improve a sentence or paragraph appear. It is very handy and useful when writing reviews, emails, or short-form content.
Rytr also has a magic command feature that lets you command AI to write about anything you want, similar to Jasper (I use this one all the time).
Recent Product Updates
AI Image
Dark Mode
Useful Blogposts To Enhance Your Workflow.
API
Continue Ryting feature
Check out their latest updates.
Rytr Alternatives
Some of Rytr alternatives are:-
Conclusion
With Rytr AI, writing content has never been easier or faster. It comes with a plagiarism checker and multiple tones of voice to ensure your content is unique and engaging. Rytr AI is the best affordable content writing software because it provides high-quality results with a low learning curve. Whether a small business or a startup, Rytr AI is a great tool for content writing that you won't regret investing in.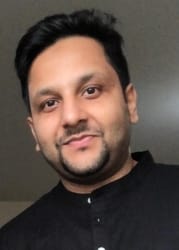 Latest posts by Afroz Ahmad
(see all)