Creaitor AI Review
If you're looking for new GPT3-based content creation tools to add to your arsenal, then you need to check out Creaitor AI. This software is designed to help you create high-quality content faster and easier than most of the AI tools out there. In this Creaitor AI review, I'll be outlining all of the features, pros/cons, pricing, my favorite tools, and more of this software and telling you exactly why it's worth your time and money.
So if you're ready to take your content marketing skills up a notch, then read on!
Creaitor AI Specs (Useful Information)
Creaitor AI Pros and Cons
What is the Creaitor AI?
With its foundation in GPT3-based AI, the Creaitor AI is a piece of content-generating software that produces professional-grade pieces. It has many ready-made templates for product reviews, short creative stories, Amazon product descriptions, content rewriting, blog posts, social media posts, emails, resumes, and so on.

The Creaitor AI has a user-friendly interface and minimalist style that allows even complete beginners to quickly and easily start creating unique, human-like content.

In addition, Creaitor AI is super affordable, with monthly plans beginning at just $9.
Who is the Creaitor AI writer for?
The Creaitor AI writer was made to help writers, small business owners, digital marketers, freelancers, and anyone who needs help making high-quality content. It was created with simple functionality, so anyone can learn and use the tool.
Creaitor AI 3rd Party Reviews
I have compiled 3rd party reviews from Appsumo. I will add reviews from the platforms as they appear.
At the time of this writing, it has the following reviews:
Review Websites and Stars
Summary of Review and Link
Appsumo Reviews
★★★★★(4.8)
4.8 out of 5 stars, reviewed by more than 50 people. Check Appsumo reviews.
Creaitor Review on 3rd party Websites
Creaitor AI Review – What are the unique features of Creaitor AI?
Some of the unique features of Creaitor AI are:-
Open form, which is similar to the Copy.ai Freestyle tool, here you can ask for anything from AI, and it can produce. This is useful when there is no pre-built template available.
Writing canvas has options like Paragraph, Improve and Rewrite, which are useful for editing and adding more content to the same article.
It produces content up to 1000 words in one click, especially the Blog Body tool is excellent at producing relevant, high-quality content with quantity.
You can add up to 2 people to your team based on your plan.
Ability to create Projects and documents to separate different types of content.
The Translate module inside Creaitor can straightaway translate up to 10000 characters of text between multiple languages.
All your outputs are saved inside the tools and can be accessed by clicking on the Output button.
Creaitor AI Pricing
Creaitor AI pricing is very reasonable, making it a great option for small businesses and individuals.
Basic Plan
The basic plan has a character limit of 100k per month and starts at $9. With a yearly subscription, it is only $99.
Standard Plan
The standard plan costs $29 per month or $299 per year if paid in advance. You'll have access to 300K characters every month, which is plenty for light to medium users.
Professional Plan
The Professional plan, which includes unlimited everything, costs $59/month or $599/year. Creaitor's tools are at your disposal, including the ability to produce as much material as you like.
How to get started with Creaitor AI?
Use Chrome or your preferred web browser to get started. Follow these steps to speed up your content creation with Creaitor.
Required Tools:
– A Computer and browser.
Steps to create content with Creaitor AI: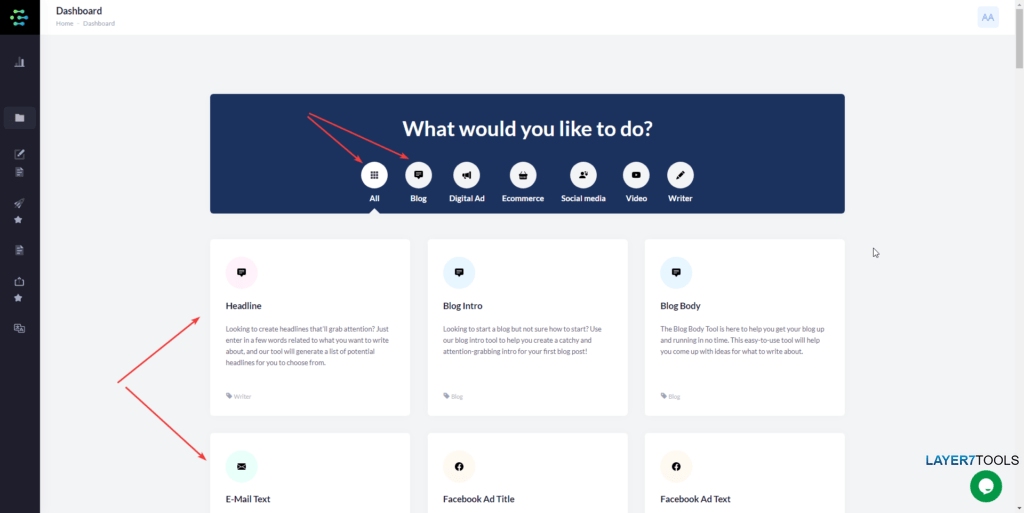 Step 2
Once you log in and are inside your Dashboard, you can choose the AI assistant that works best for you. There are several ready-to-use presets.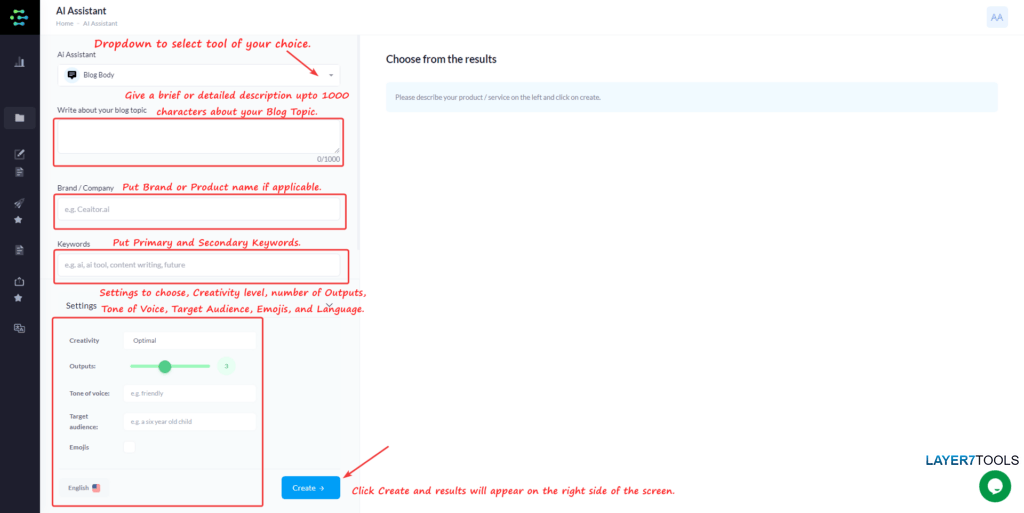 Step 3
In this case, I chose the "Blog Body" tool from the AI assistant. Enter the Blog Topic, a short description (1-2 lines), and Keywords as your input. You can also choose other settings like the number of outputs, tone of voice, target audience, etc. Once you've put in all the information, you can click "Create," and the result will appear on the screen's right side.
What are my favorite tools inside Creaitor AI?
Creaitor has a lot of helpful tools. My favorites are:-
I mainly use the Creaitor AI Blog Body tool to write paragraphs in bulk, and then I read them through and edit them to make them unique.
I like how you select the text, and then all options to improve/rewrite a sentence or paragraph appear. It is very handy and useful when writing reviews, emails, or short-form content.
The next best tool I like in Creaitor AI is "Open Form," where you can ask AI to write about anything you can think of.
Recent Product Updates
SEO capabilities – (In Beta Currently)
SERP Beater (Competitor analysis with top 10 of SERP, analyzes with NLP, and helps create content on them) – (In Beta Currently)
Image generator – (In Beta Currently)
Navigation improvement.
Ability to select text on the writing canvas and options like Paragraph, Rewrite and Improve appears.
Backend improvements.
You can check their Roadmap for upcoming features.
Creaitor AI Alternatives
Some of Creaitor AI alternatives are:-
Conclusion
If you're on the lookout for a solid content creation tool, Creaitor AI is one of the best GPT3-based AI options out today. It's not as powerful or versatile as some of its competitors, and it will certainly require some customization, but for the price and quality it provides, it's hard to beat, especially if your content writer needs are relatively limited.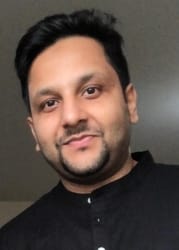 Latest posts by Afroz Ahmad
(see all)