GoCharlie AI Review: Pros, Cons, Unique features, Pricing, Alternatives, etc
Due to the recent buzz about this tool in some of the Facebook groups, I used the generous free tier to try it out, and so far, I'm pleased with the results. I can also say for sure that they are off to a good start, with a strong team of 3 scientists in artificial intelligence (AI) and one marketing expert.
It has some tools that aren't found anywhere else, like content scoring, the ability to repurpose YouTube content, and a tone option to add and remove fluff.
Does this work, though? Is it all just a bunch of hype that's based on promises that sound too good to be true? Will GoCharlie survive in the long run? In this review of Gocharlie's AI writer tool, we'll answer all of these questions along with our regular sections with Pros, Cons, Pricing, my favorite tools, alternatives, etc.
GoCharlie AI Features/Specs (Useful Information)
GoCharlie Pros and Cons
GoCharlie Team Information
Kostas Hatalis, Despoina Christou, Ryan Carlton, and Brennan Woodruff, are co-founders of GoCharlie AI. Take a look at their experience and background, and I would say it's a perfect team with brain trust boasting a rare combination of knowledge, skills, and experience.
Kostas Hatalis is one of the AI scientists and holds three bachelors and a master's. He recently finished his Ph.D. and postdoc. All his majors, research, and publications revolve around machine learning.
Despoina Christou is another AI scientist. He has a background in computer science (an MSc in AI – from the University of Edinburgh and a Ph.D. Candidate in Natural Language Processing – from the Aristotle University of Thessaloniki).
Ryan Carlton is Co-founder, Chief Technology Officer ("CTO").
Brennan Woodruff is the marketing mind behind the team. He graduated from Indiana University (Bloomington) with his Bachelor's and MBA. Worked with some of the leading companies like Uber and SoftBank's Vision Funds.
Check out GoCharlie's team.
They say that you should invest in the team, not the tool. To me, this is a USP (Unique Selling Proposition) for GoCharlie.
GoCharlie Funding Information
The GoCharlie team had already raised $40,000, and they've since raised even more money by selling permanent discounts on their website (the "Lifetime Deals").
Who is the GoCharlie AI Writer for?
Talking to their founders, it seems like they are moving more toward a platform for education that can summarize, rewrite, and reuse content. Right now, content repurposing only works with YouTube URLs, but in the future, it will work with any URL, PDF file, or document.
This is one reason why I think GoCharlie is better for content creators, students, and bloggers than for marketers and copywriters.
GoCharlie 3rd Party Reviews
At the time this article was written, Appsumo and Product Hunt only had reviews for GoCharlie. When they started at Appsumo, they only had a few templates, but they have come a long way since then.
Review Websites and Stars
Summary of Review and Link
Appsumo Reviews
★★★★★(4.5)
4.5 out of 5 stars, reviewed by more than 10 people. Check Appsumo Reviews.
Product Hunt Reviews
★★★★★(4.5)
4.5 out of 5 stars, reviewed by more than 17 people. Check Product Hunt Reviews.
GoCharlie Review on 3rd party Websites
GoCharlie AI Writer Review – What are the unique features of GoCharlie?
Some of the unique features of GoCharlie are:-
Content repurposing lets you take any YouTube URL and get a nice summary with an outline that you can use to write a full blog post.
Summarization lets you use up to 4000 characters and has options like long summaries, executive summaries, and study notes. You can also choose between normal, simple, and expert readability to tailor your summaries to the level of knowledge of your audience.
The rewrite module can handle up to 2500 characters and 16 different tones, like "add fluff" and "remove fluff."
Content scoring supports up to 500 characters and is also unique. It gives your content improvement suggestion based on readability, sentiment, etc.
GoCharlie Pricing
GoCharlie's has only two plans: a free plan and an unlimited plan.
The unlimited plan has a (FUP) Fair Usage Policy, and I will suggest you read through it before purchasing.
Free Plan
The free plan has access to all modules inside GoCharlie with some content generation limits, but I think it is generous enough to test all the features GoCharlie has to offer.
Fetch Monthly
Fetch Monthly costs $39 per month for unlimited generations and includes one user seat. You can get two months free if you choose to pay annually.
Check their pricing on their website.
What are my favorite tools inside GoCharlie?
GoCharlie has a lot of useful tools. My favorites are:-
Content repurposing is my favorite, and I use it to get the main idea of a YouTube video without having to watch the whole thing.
To quickly summarise anything up to 4000 characters, I use the Summarize module's Study Notes and readability normal settings.
The "remove fluff" tone of voice option is great, as it makes the text more concise by cutting out unnecessary words and phrases.
Demo and Sample Content Outputs
Watch this short video to check what all features and content quality GoCharlie has to offer.
Recent Product Updates
They have enhanced 1 click blog and blog wizard by adding an option to select the number of H2 and H3 headings and tone of voice.
Improvements in AI image and content quality.
Charlie's Play Pen as their long-form writer.
GoCharlie Alternatives
Some of the GoCharlie alternatives are:-
Conclusion
GoCharlie is certainly still a product in progress, but with all the advertised features that have been planned, it's hard to see it failing as long as they continue to deliver on its promises. If you're shopping around for an AI writer, this one definitely makes a good choice.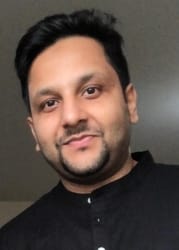 Latest posts by Afroz Ahmad
(see all)